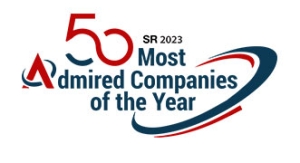 Austria's premier independent multi-family office, KRONOS Advisory GmbH, is safeguarding and optimizing assets sustainably
"Our focus remains on empowering our clients, ensuring their financial legacies are built on a foundation of excellence and innovation."
KRONOS Advisory, a renowned multi-family office, boasts a century-long legacy in providing unbiased support to investors. Specializing in meticulous asset manager selection and diligent monitoring, they offer a comprehensive suite of services including wealth structuring, risk management, family counseling, real estate expertise, and more. Committed to safeguarding and optimizing clients' wealth sustainably, KRONOS Advisory is a beacon of excellence in financial advisory.
Sven E. Rischko, Founder and Managing Director of KRONOS Advisory GmbH, spoke exclusively to The Silicon Review about how his company is offering a centralized means of managing financial affairs that focuses on maintaining the family's legacy and the wealth of future generations.
Interview Highlights
Please tell us about the circumstances or events that led to the founding of KRONOS Advisory GmbH.    
After more than 20 years of working as a financial advisor and asset manager, always as an independent entrepreneur, I was able to successfully sell my company to a listed company in 2009. At that point, I was 38 years old and therefore too young to retire. So, I thought intensively about what I wanted to do and how I could generate real added value for customers.
The fact is that investment advisors and asset managers do not always exclusively pursue the interests of their clients but, of course, also pursue their own interests. These interests can involve commissions, general margins for the service, and organizational specifications, among others. Since I had the relevant specialist knowledge due to my previous job and knew some single-family offices and how they operate very well, I came up with the idea of making the advantages of a single-family office, which traditionally cater to assets of no less than €250 million, accessible to asset owners with holdings ranging from €3 million to under €250 million. This led to the founding of the multi-family office KRONOS Advisory GmbH in Vienna.
Setbacks are a part of every growing business. Tell us about a few roadblocks and learning lessons that helped KRONOS grow through the years?
Of course, there were setbacks. Although our corporate philosophy dictates that we only propose cooperation if, after analyzing the current situation, we are certain that our costs are lower than the resulting added value for the investor – achieved through appropriate expense reductions in investments and a more targeted overall asset structure – we have faced challenges in acquisitions. Additionally, we discovered that long-standing advisors or representatives of investors often received kickback commissions from service providers, leading to a negative portrayal of our services to the asset holder. Despite conducting due diligence, including assessments by lawyers and tax advisors, we were also affected by a case of fraud involving an investment options provider. From these experiences, we learned the importance of: A) investing in network expansion, B) offering representatives of asset holders a disclosed commission share in our fees, and C) ensuring that in alternative investments, such as real estate, we either take the lead or maintain appropriate control.
Can you introduce us to your services? What are their main features?
Our service can be summarized as follows: We assist asset owners in realizing their financial objectives without engaging in proprietary product offerings or asset management, and we have no vested interest in commissions. Our fees are transparent, charged to the customer based on either hourly rates or agreed-upon flat fees. We refrain from collecting commissions, kickbacks, or any other incentives that could compromise our commitment to securing the best possible terms from providers. Any costs beyond the optimal or marginal costs are purely sales-related, serving to needlessly erode an investor's returns while bolstering the provider's bottom line.
For instance, we question why more expensive retail tranches are still favored by bank asset managers when institutional share classes in investment funds are often available. Following a thorough analysis of the investor's circumstances, goals, and preferences, we formulate a tailored strategic asset allocation independently of specific products and providers. This typically encompasses asset classes that extend beyond traditional investments, including company holdings, real estate, renewable energy, art, and precious stones.
Once the investor approves the strategic asset allocation, we initiate tenders to source the best bids for individual components. Our reputation among providers, particularly in German-speaking countries, may be that of a demanding partner, as we are known for our expertise and the thoroughness of our approach. However, we take pride in this reputation, as our primary focus is on assisting investors rather than winning popularity contests among product providers.
Can you provide us with one or two success stories describing the challenges your clients faced and how KRONOS helped them overcome those challenges?
The following customer example is particularly notable:
One of the top four global management consulting companies advises most of the relevant banks, particularly excelling in its excellent expertise and robust networks with the banks' boards of directors. This management consultant operates its own pension fund for partners and managers, managed by one of the world's largest asset managers. We had the opportunity to assess the fund and its conditions, immediately identifying significant optimization potential. Upon our commission, a single phone call with the asset manager, in our role as the new consultant, resulted in an immediate fee reduction of over 35 percent. I am pleased to present this example.
Tell us about the KRONOS team. What value do they bring to the company?
We have the best team I could wish for. All our customer advisors collectively have around 200 years of experience in private banking and financial advice. Each member is driven by the understanding that their focus is solely on the investor's interests, without the constraints of institutional specifications or sales targets. Moreover, our shareholders and company management are predominantly successful entrepreneurs or investors themselves. They bring not only expertise in the capital market but also valuable knowledge and successful experience in company investments, real estate, tax structures, and more.
What new endeavors is KRONOS currently undertaking?   
We are currently developing specialized services tailored for individuals who experience substantial earnings within a relatively short timeframe, such as professional athletes. Additionally, we are working on establishing further subsidiaries offering specialized services for expats, diplomats, and more. Stay tuned, as we have exciting announcements to share in the coming months.
Sven Rischko | Founder & Managing Director
Sven Rischko, the founder and CEO of KRONOS Advisory GmbH, has been an entrepreneur in the financial industry since 1998. Before establishing KRONOS Advisory GmbH, he served as a founding partner and board member of a financial holding company, which was later acquired by a listed company in 2009.
Mr. Rischko is a serial entrepreneur who, alongside KRONOS, has a diverse portfolio of investments in companies spanning various sectors and jurisdictions, ranging from real estate to logistics in East Africa.
"We assist asset owners in realizing their financial objectives without engaging in proprietary product offerings or asset management, and we have no vested interest in commissions."